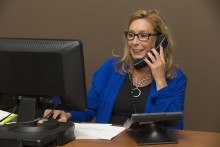 Making Money Online
Making money on the internet can be both easy and hard.
It Depends how you go about it but the thing to remember is this:
"The more value you give, the greater the return"
and:
"The harder you push, the greater the resistance"
This is as true in Internet Marketing as in any other field, and the best product developers know this.
Reputation
Before even considering a product on offer, I look at the reputation of the seller.
Are they respected by other well known marketers?
Do they have a record of good products behind them?
Are they new to the business? – they may have fresh ideas or a different angle.
Value for Money
When I review a product, I'm looking for quality and value.
Nothing is perfect and I may find some faults.
When I do, I will say so, and I will give my opinion on how it affects the value of the product.
Sometimes an item, such as an ebook course, is inexpensive and is worth having because of the useful information it has. Others may be rendered useless by a glaring fault or omission.
My aim is to examine products, use them and find out whether they work.
Internet Marketing Products
I will review courses or books on Marketing, How to make money online, Niche marketing, affiliate marketing, SEO (Search engine optimisation) How to make websites and so on.
I may look at software to automate tasks, Keyword tools, Social networking tools, as well as ways of Using Video for marketing.
For help in creating an online presence, Themes and Plugins for websites and specialist website softwares are likely to be in the mix.
I may highly recommend some of these products and services, but the value to you is the important thing.
Selective Purchasing
You should think carefully about the needs you have and whether these things will take you closer to your goals.
Don't be sucked in to buying everything on offer, but pick and choose the most useful products to you right now, in your current situation.
Everything comes around again and may even have improved by the time you need it!
I will share tips on how to use the products whenever possible too.
I know it's hard to know which are the best products and the best courses to follow in th IM world.
In life, I tend to be trusting in my dealings with people and, most of the time, that's fine. When you buy something over the counter you can see the expression of the person, assess the standing of the business and generally get a good idea about the business you are dealing with.
I write my reviews with care and dedication and I hope to make buying online and making purchasing choices a little easier for you.